Production
All of our edgebands are produced with the calendering method.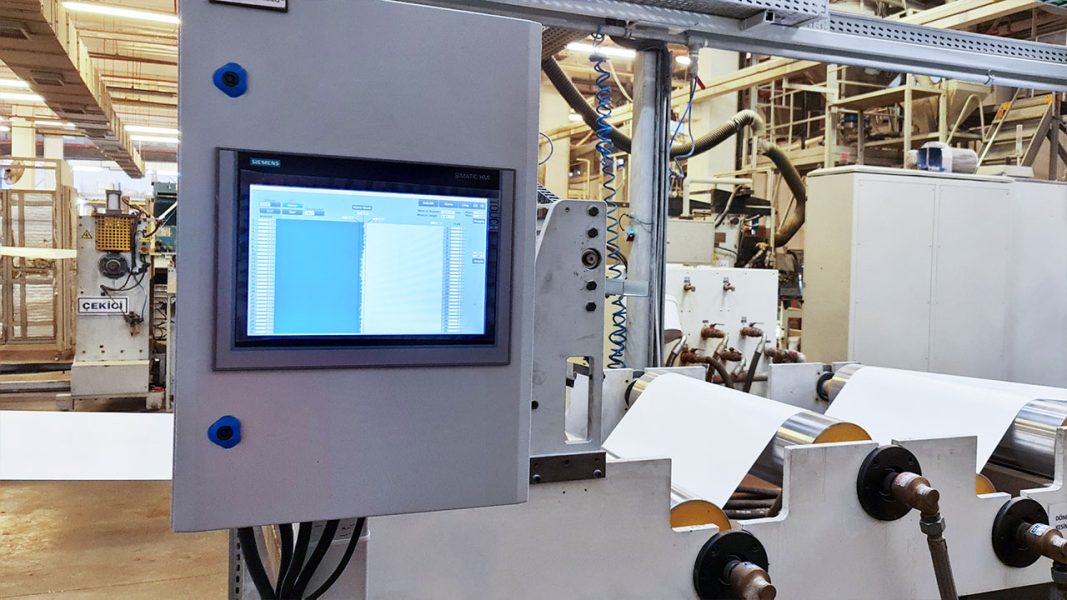 We first produce mother-rolls in the widths 350 mm or 700 mm.
Our equipment is able to produce all thicknesses starting with 0.4 mm all the way up to 3.0 mm.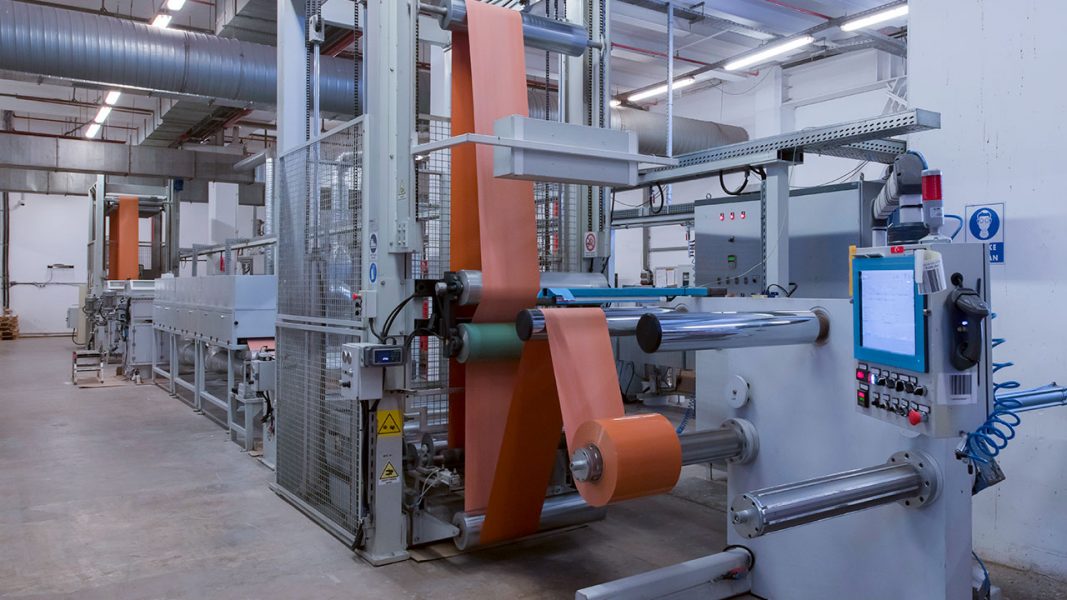 We then apply primer to the back side to ensure perfect adhesion to the substrate.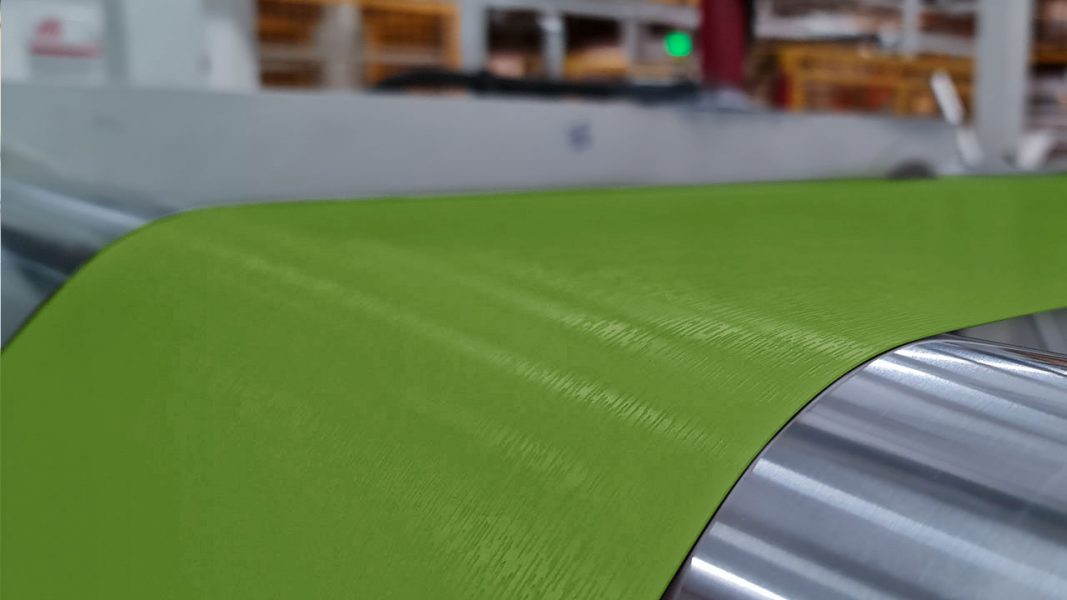 Our printed edgebandings are then printed and lacquered on our gravure printing line.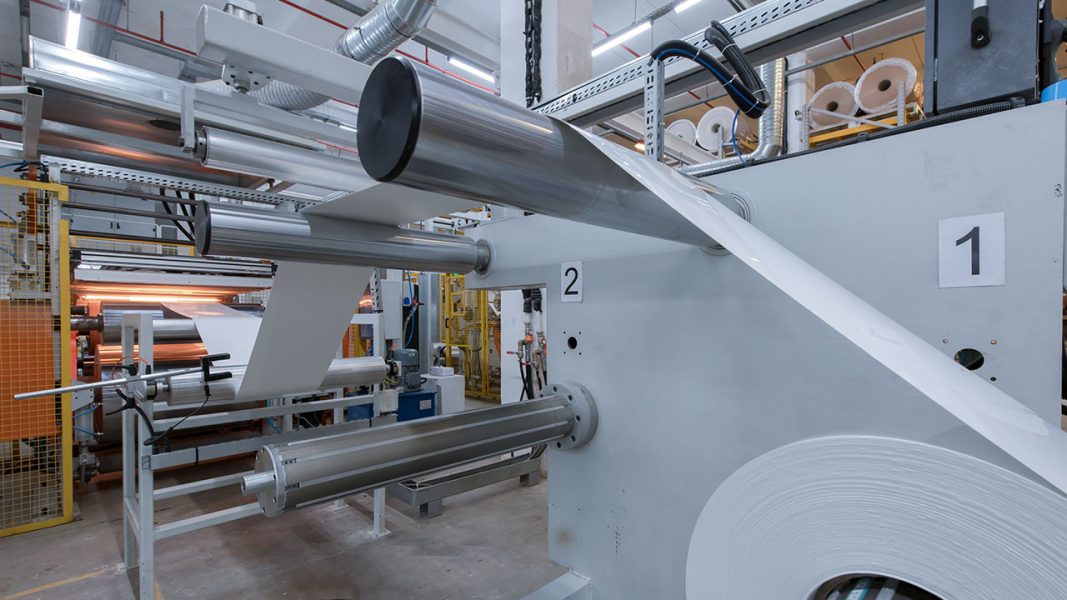 Embossing Video or Photo and then go on to be textured according to the embossing chosen.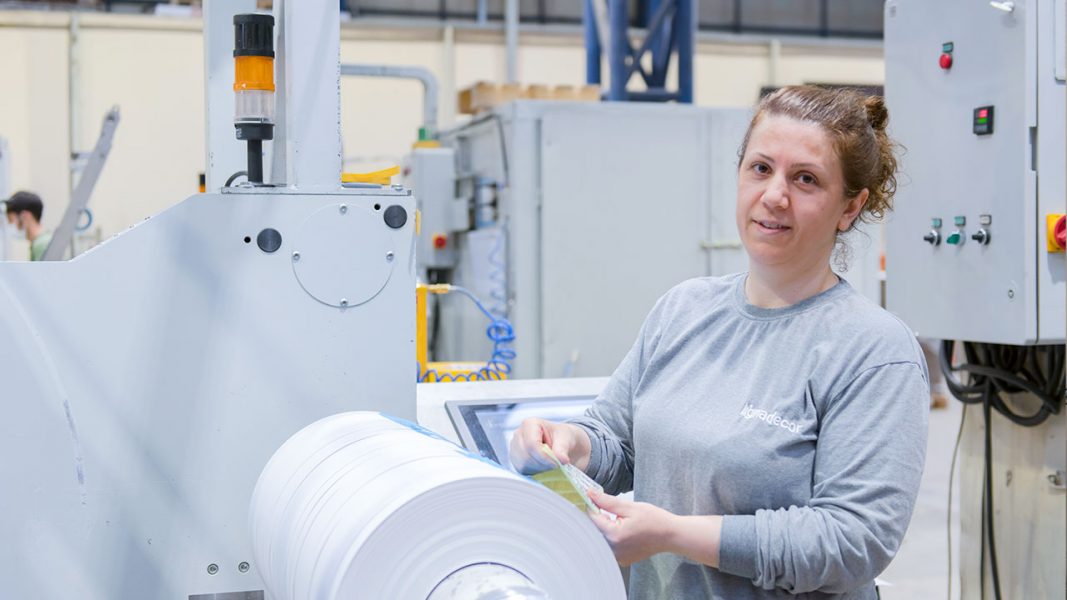 And are slit to your desired widths.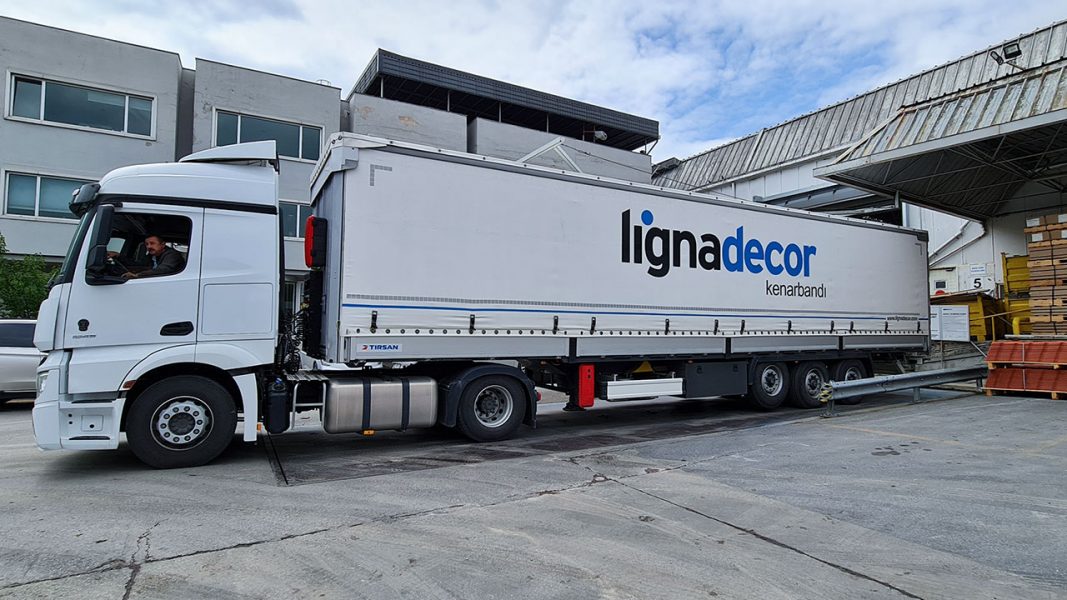 And are ready to be shipped after packaging and final QC.